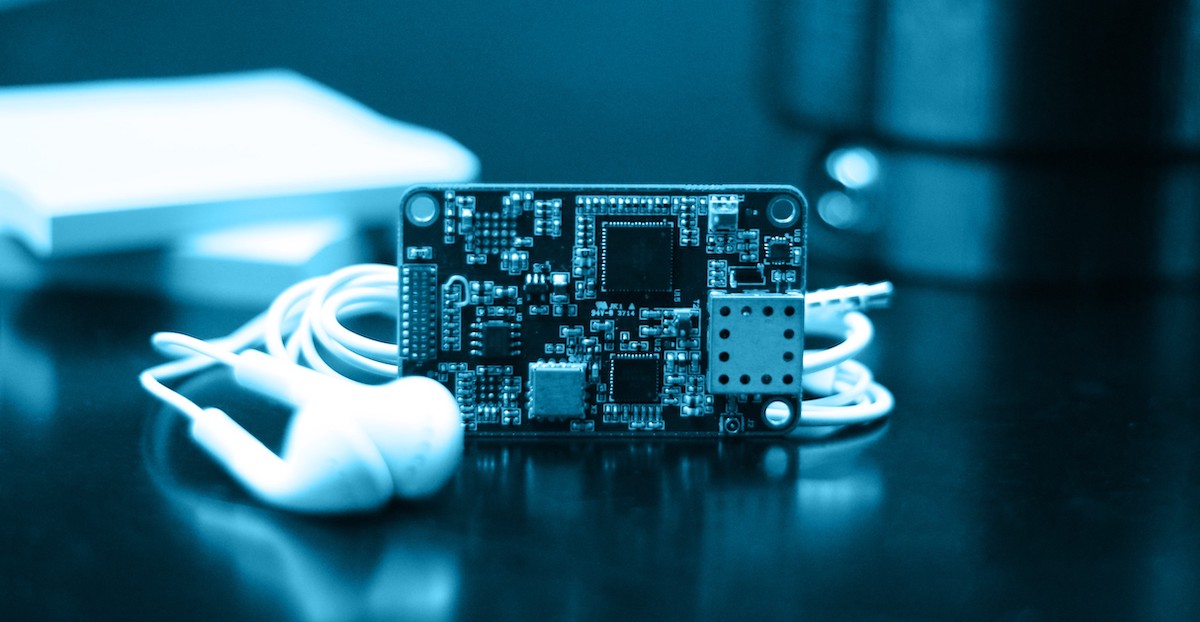 Proprietary Products
Wireless Communications
Mission-critical communications solutions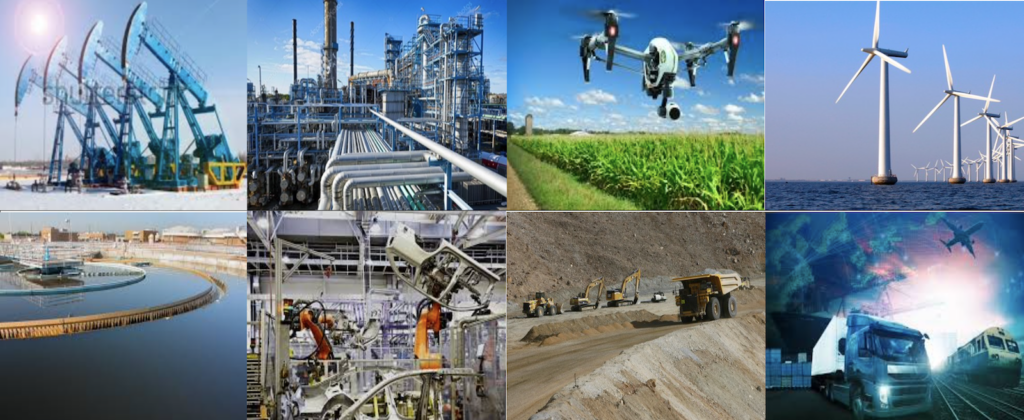 Reliable Radio Networking Technology & Expertise for Your Business
Commanding over 25 Years of pioneering innovation in the development of end-to-end industrial IoT wireless communication platforms that include proprietary edge nodes, cognitive wireless gateways, Security and edge intelligence software, for industrial and commercial applications. KWC's edge computing firmware platform brings the power of machine learning and advanced analytics to the on-premises edge environment, enabling a new class of applications for advanced monitoring and diagnostics, asset performance optimization, operational intelligence, and predictive maintenance use cases.
Knightsbridge's wireless data communications solutions are used globally in wide range of industrial applications – from electricity distribution to windmills, from precision farming to port cranes, from weather stations to racing cars, from real-time passenger information to surveillance systems. The application possibilities are numerous.
Our Proprietary Wireless Products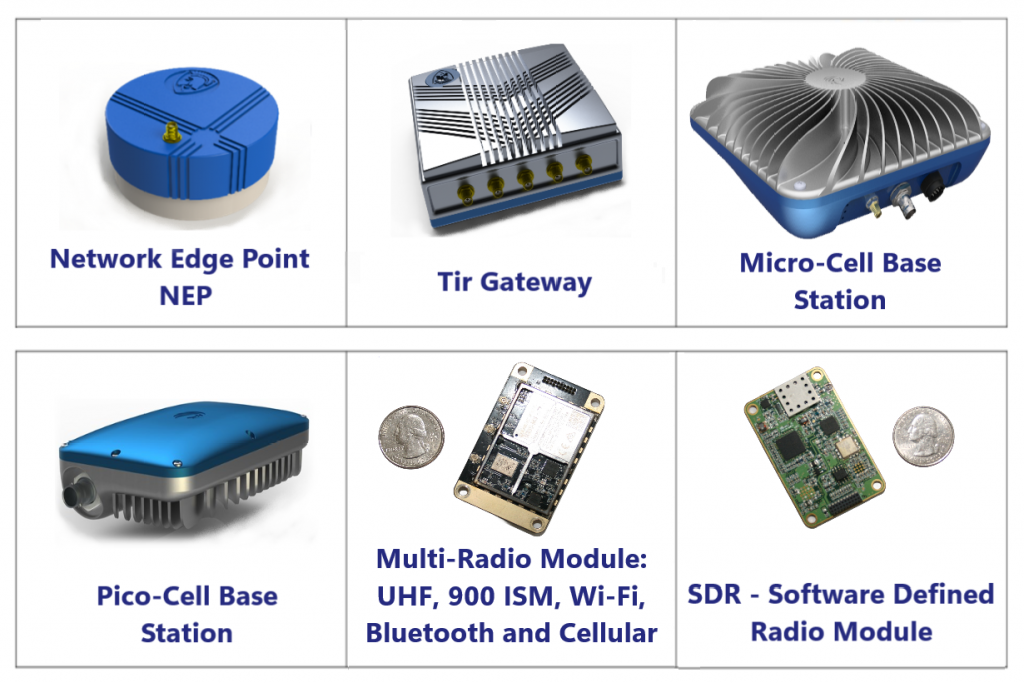 Use Cases: Fleets Management, Traffic Control…

Use Case: Transportation Control Systems
Positive Train Control (PTC) system and Road Monitoring and Traffic Control (RMTC) system – a monitoring, control, and safety overlay above existing signaling and control systems.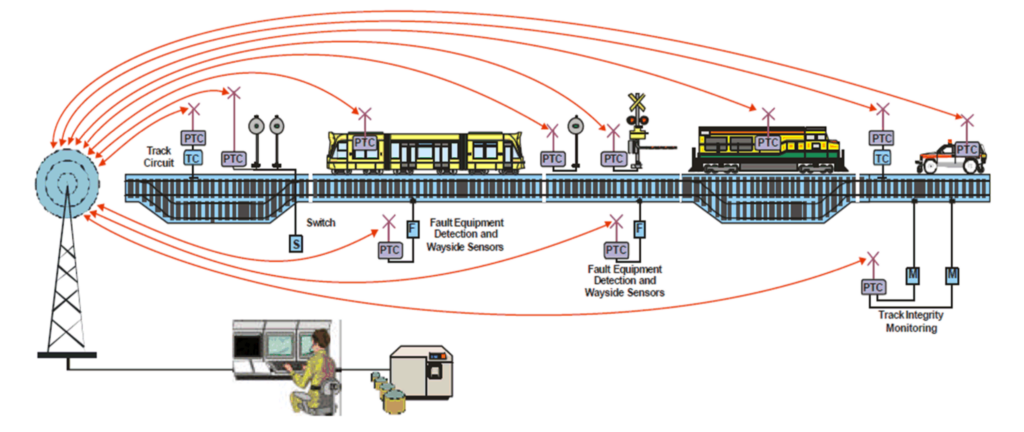 Smart Building Technology
Knightsbridge's Smart Building Technology is a pioneering leader in the development of cutting- edge IoT systems for smart buildings. With a relentless focus on innovation, our company has harnessed the power of the Internet of Things (IoT) to create the most advanced and sophisticated solutions via Smart Building technology for building automation and management. Our expertise lies in seamlessly integrating a vast array of smart sensors, devices, and systems into a unified platform empowers property owners and managers to optimize energy efficiency, enhance security, and improve occupant comfort.
At the heart of our success is our team of highly skilled engineers and technicians, who possess a deep understanding of IoT technologies, data analytics, and machine learning. We leverage this expertise to create intuitive, user-friendly interfaces that enable real-time monitoring and control of every facet of a building's operations – Hospitals, Industrial Washrooms, Airport, Federal Buildings, etc.
Our smart building systems not only adapt to changing conditions and usage patterns but also provide predictive insights, helping our clients make informed decisions for the future. With a commitment to sustainability and efficiency, Knightsbridge Smart Building Technology continues to push the boundaries of IoT in smart buildings, delivering unparalleled value and performance to our clients around the world.
Our Proprietary IoT Products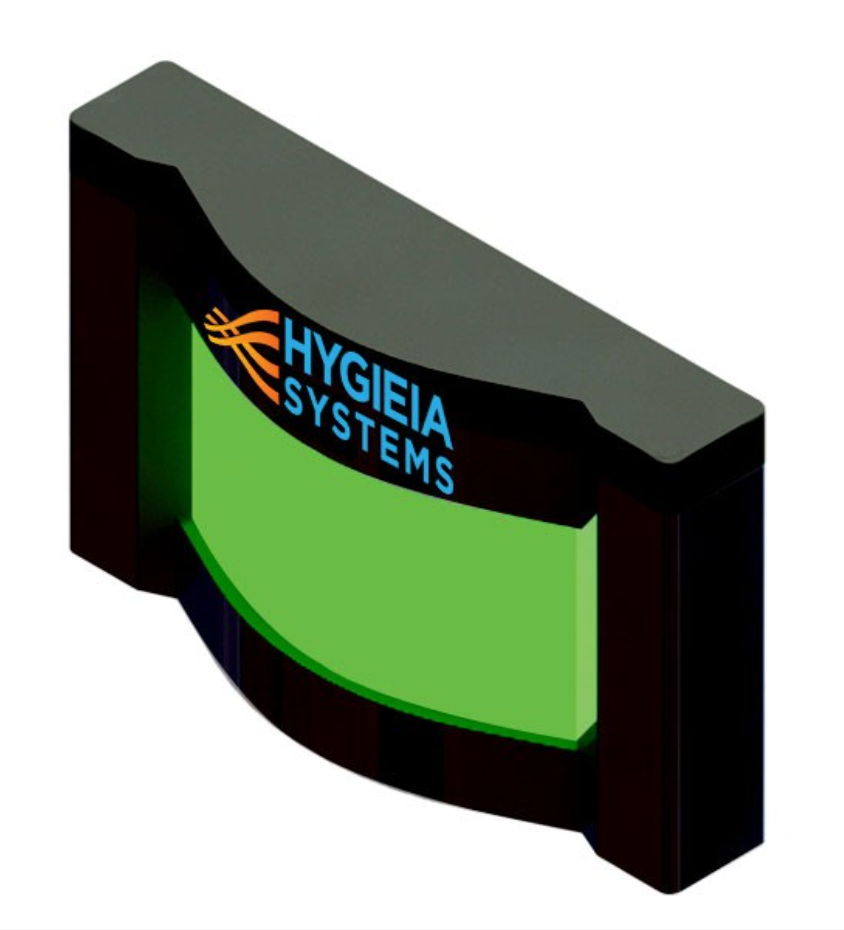 HS-101
Up to a year of operation without any AC pwr
Mount to stall door or to wall
Simple, secure installation
Easy battery replacement
External AC/DC available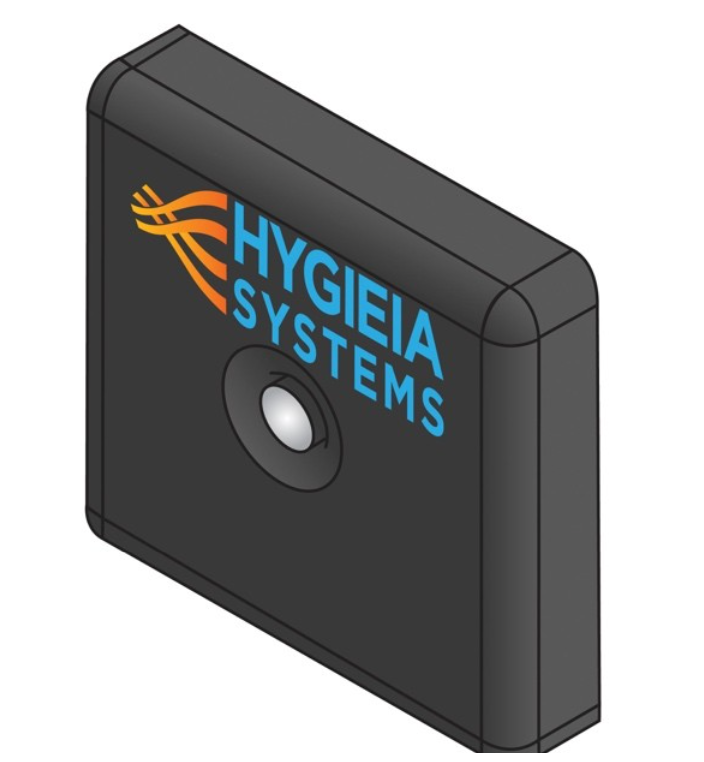 HS-201
Occupancy detection
Up to 2-years of operation w/o AC pwr.
Multiple environmental sensing
Mount on wall or ceiling
Simple, secure installation
Easy battery replacement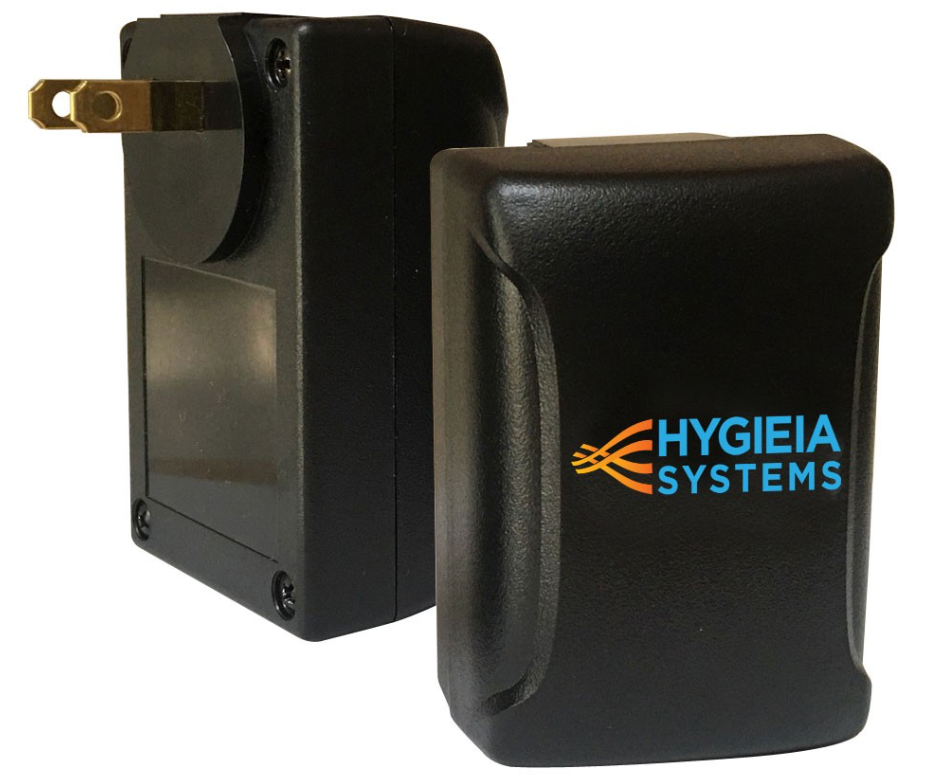 HS-400
Connectivity via Wi-Fi + BT® + BLE & Cellular modules
Encrypted over-the-air software upgrade
Data Processing function via AI inferences
Integrated AC/DC adapter with input voltage
of 100-240 VAC, 50/60 Hz.
Hygieia Systems is KWC proprietary product
System Architecture
Hygieia System's Smart IoT System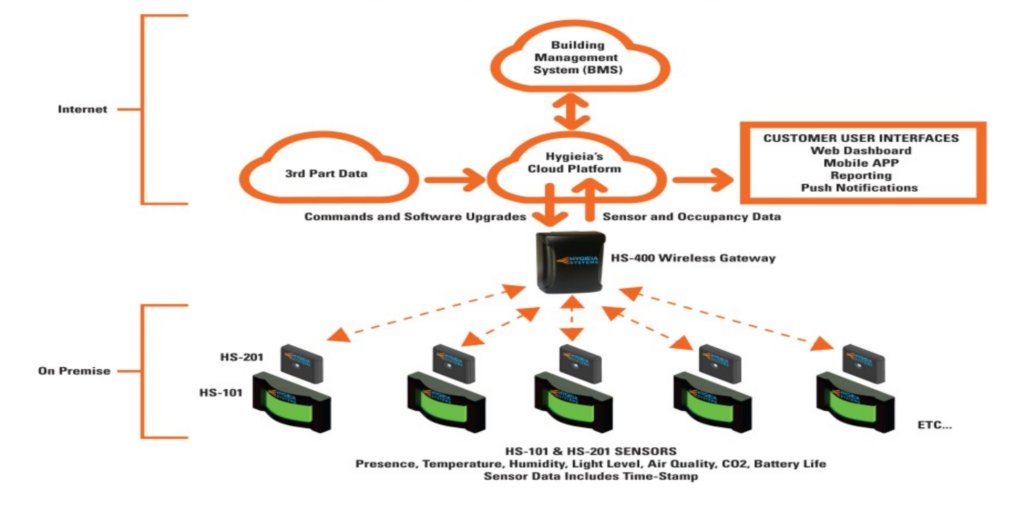 Hygieia Systems is KWC proprietary product
Smart Building IoT Systems
Most Advanced Smart Washroom System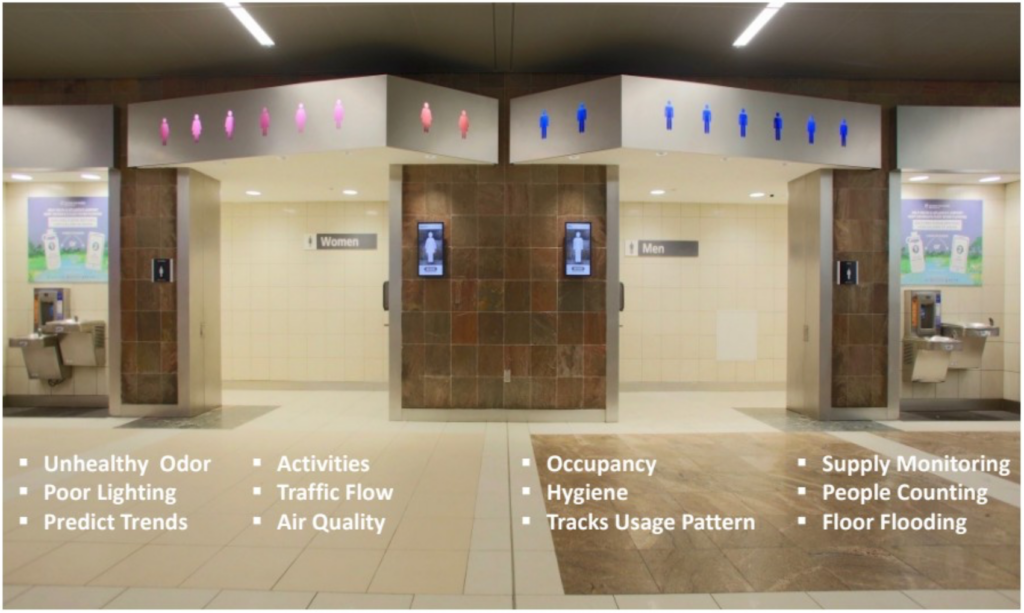 Hygieia Systems is KWC proprietary product